Luis shows Skeets his Giant Chopsticks !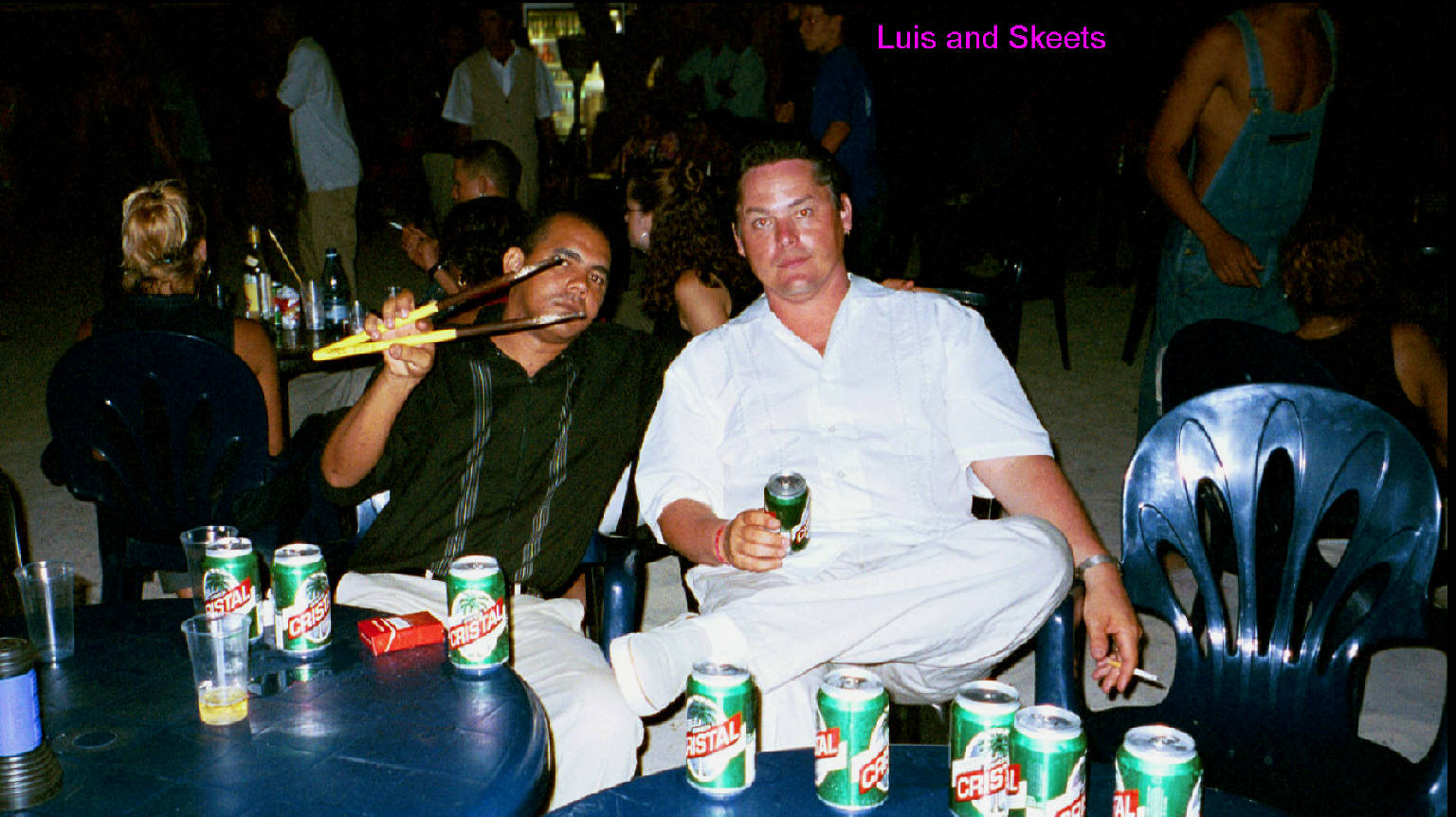 A new day in Guardalavaca...
Toto says "Beunas Dias"!!!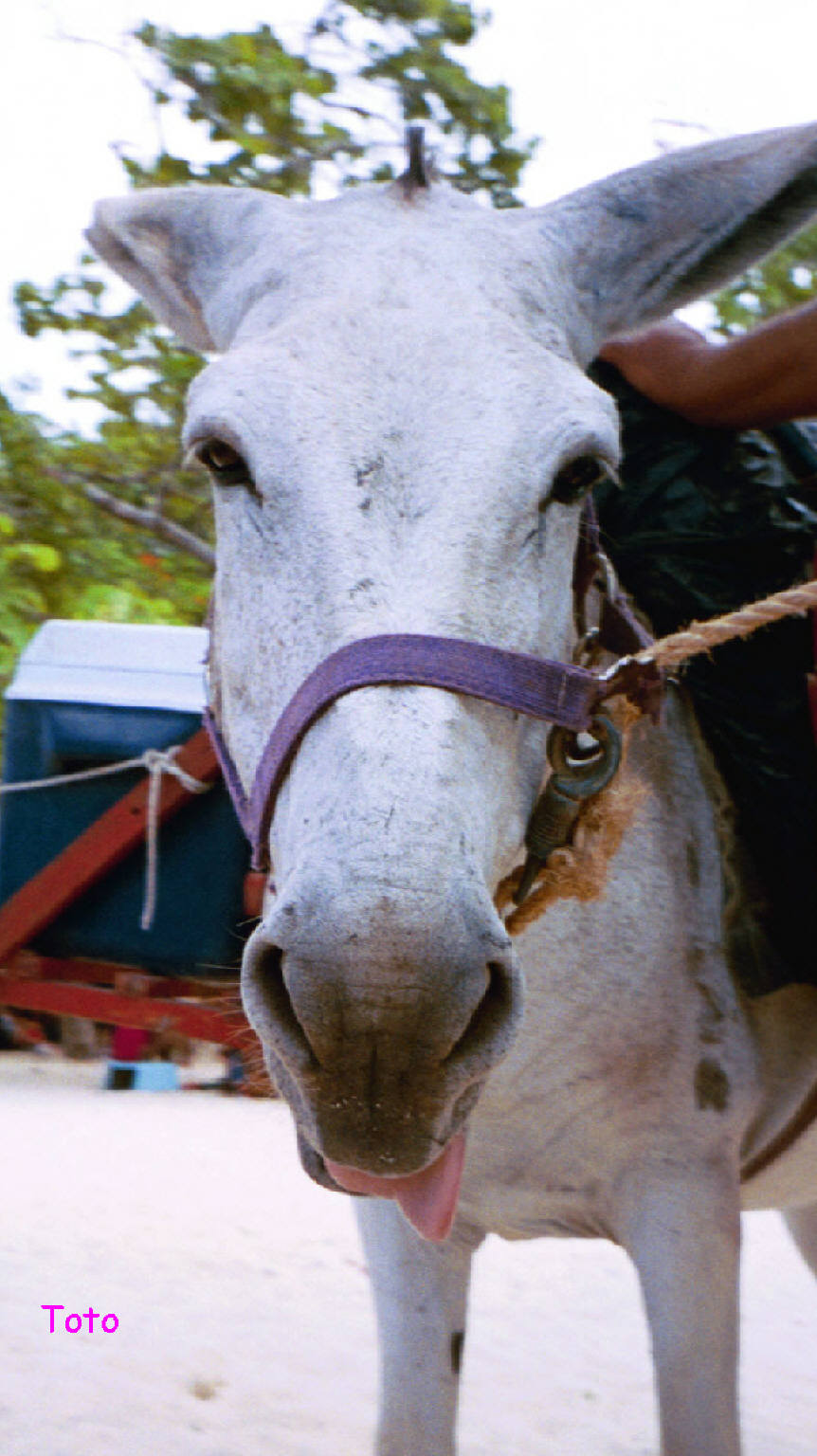 On the next page we will see what goes on in the Guardalvaca area and at the Las Brisas Hotel....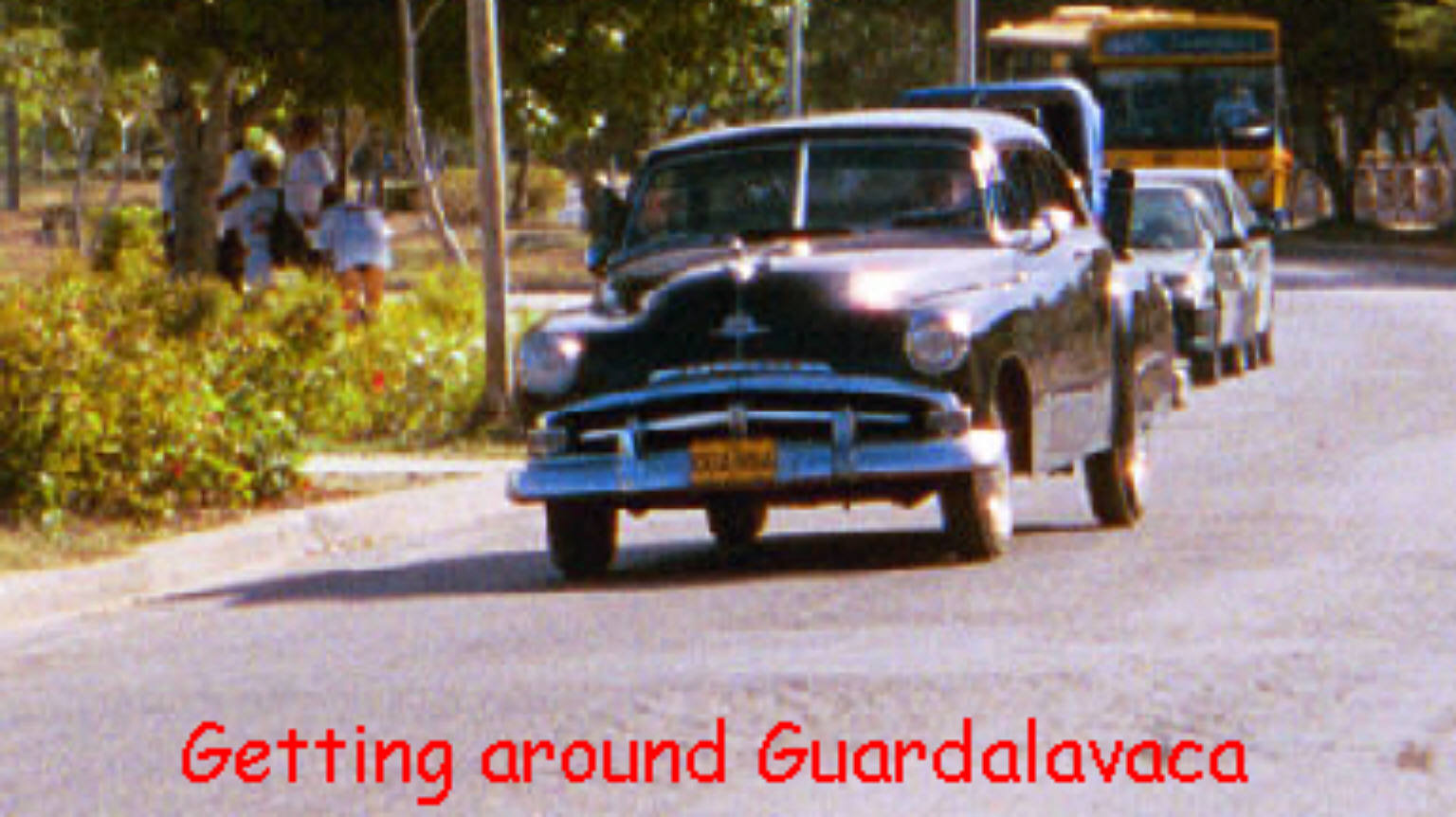 These horse drawn carts are seen everywhere. This one delivers Rum to all the beach front restaurants. You can get delicious freshly made Cuban food and cold drinks on the beach, for a very low price. The view can't be beat!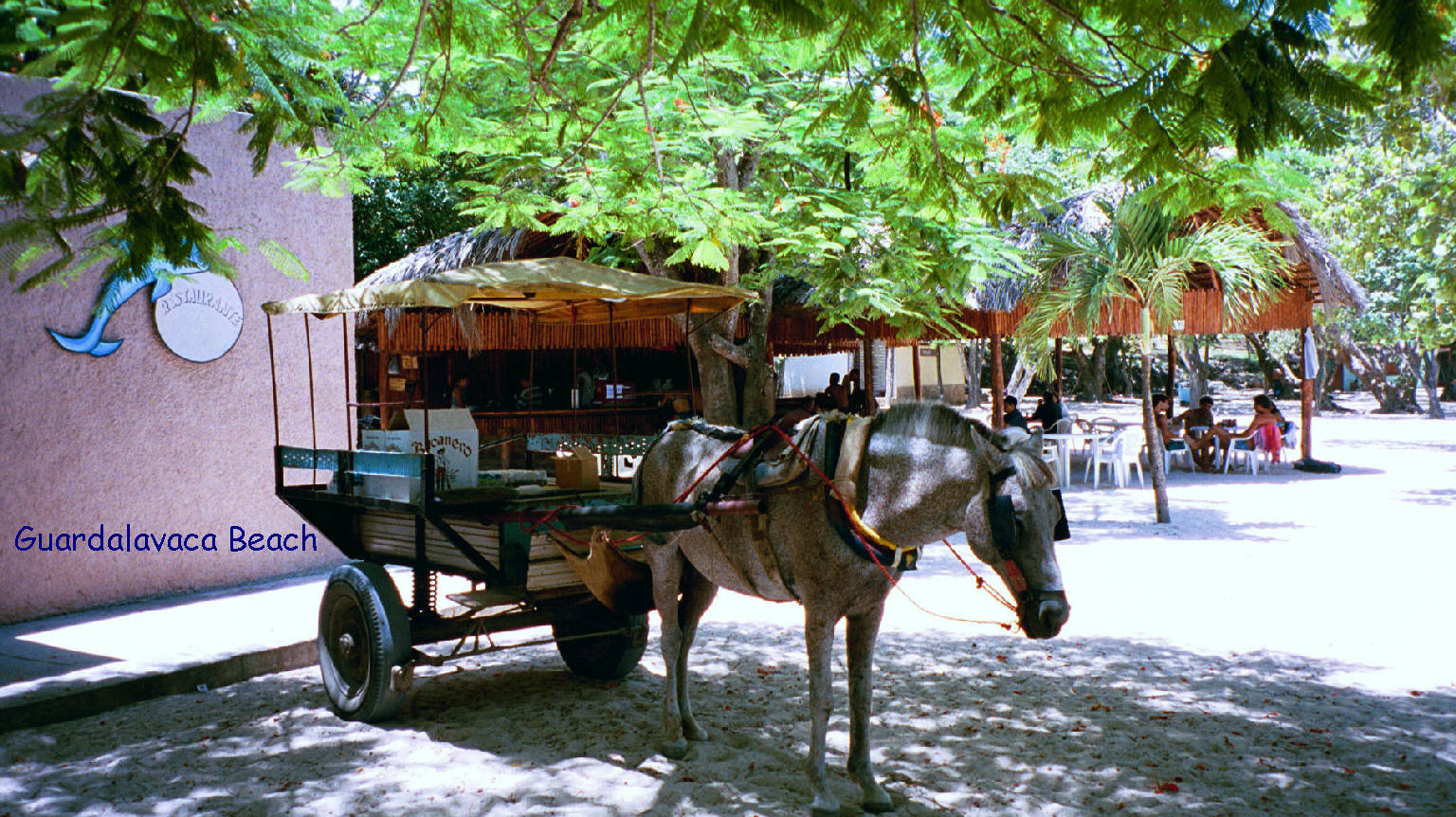 You can't tell by just looking, but there is music everywhere in Cuba. Even here at the beach there is music playing constantly. Cubans will dance anywhere their fancy takes them!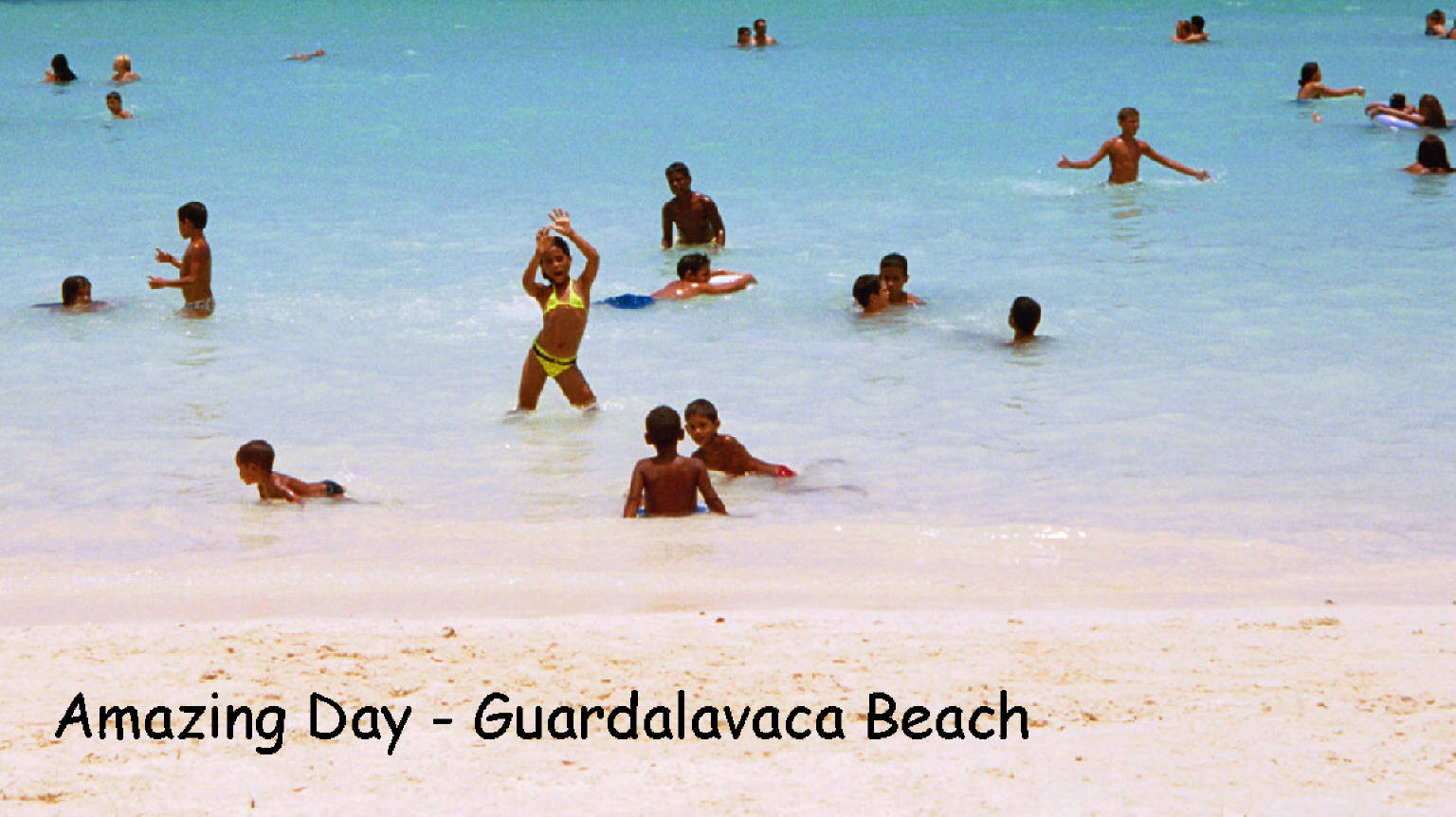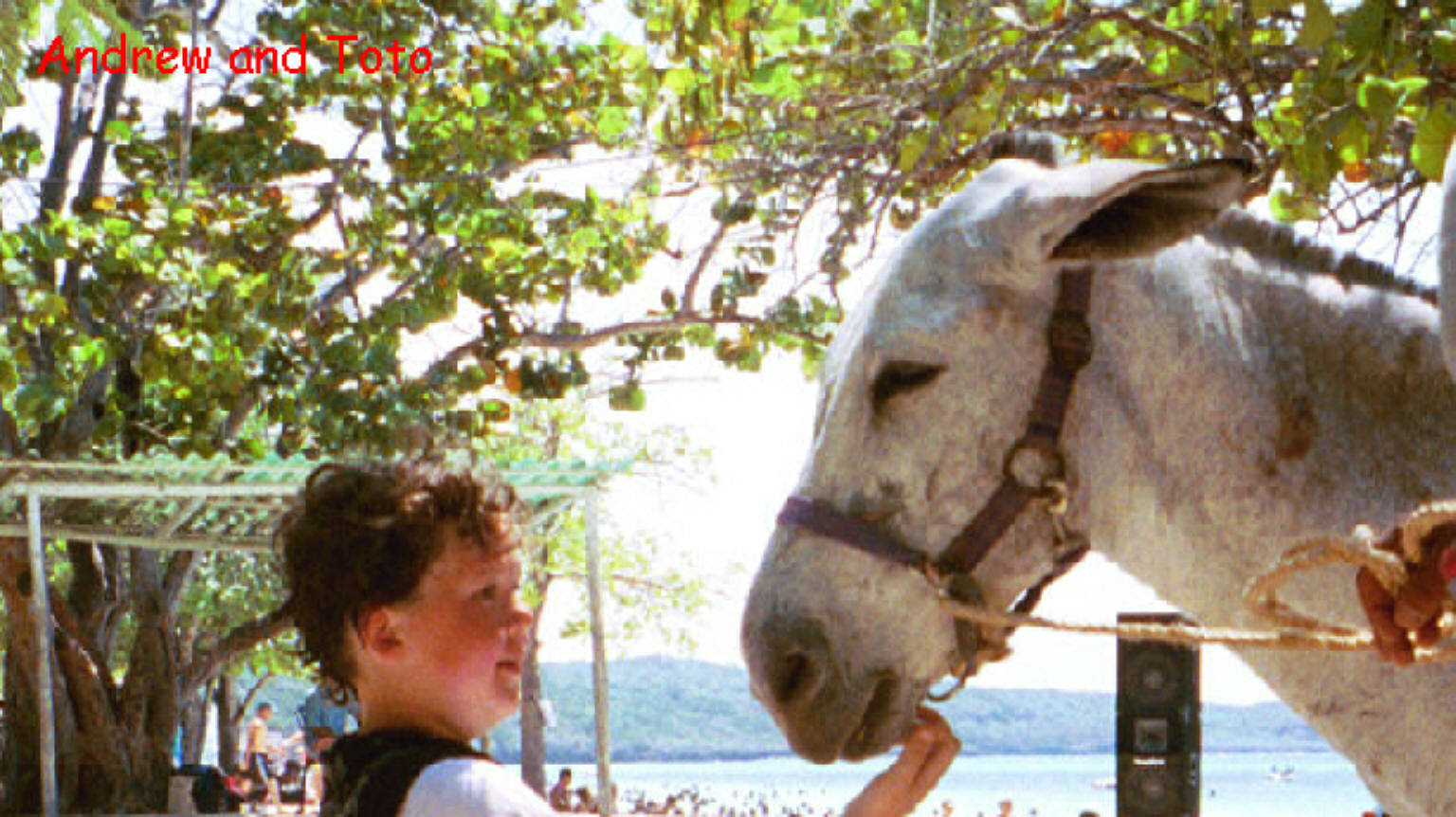 At Guardalvaca beach we visited John and Toto again, and brought them a snack. Then we went to Pizza Nova for a little munch of our own.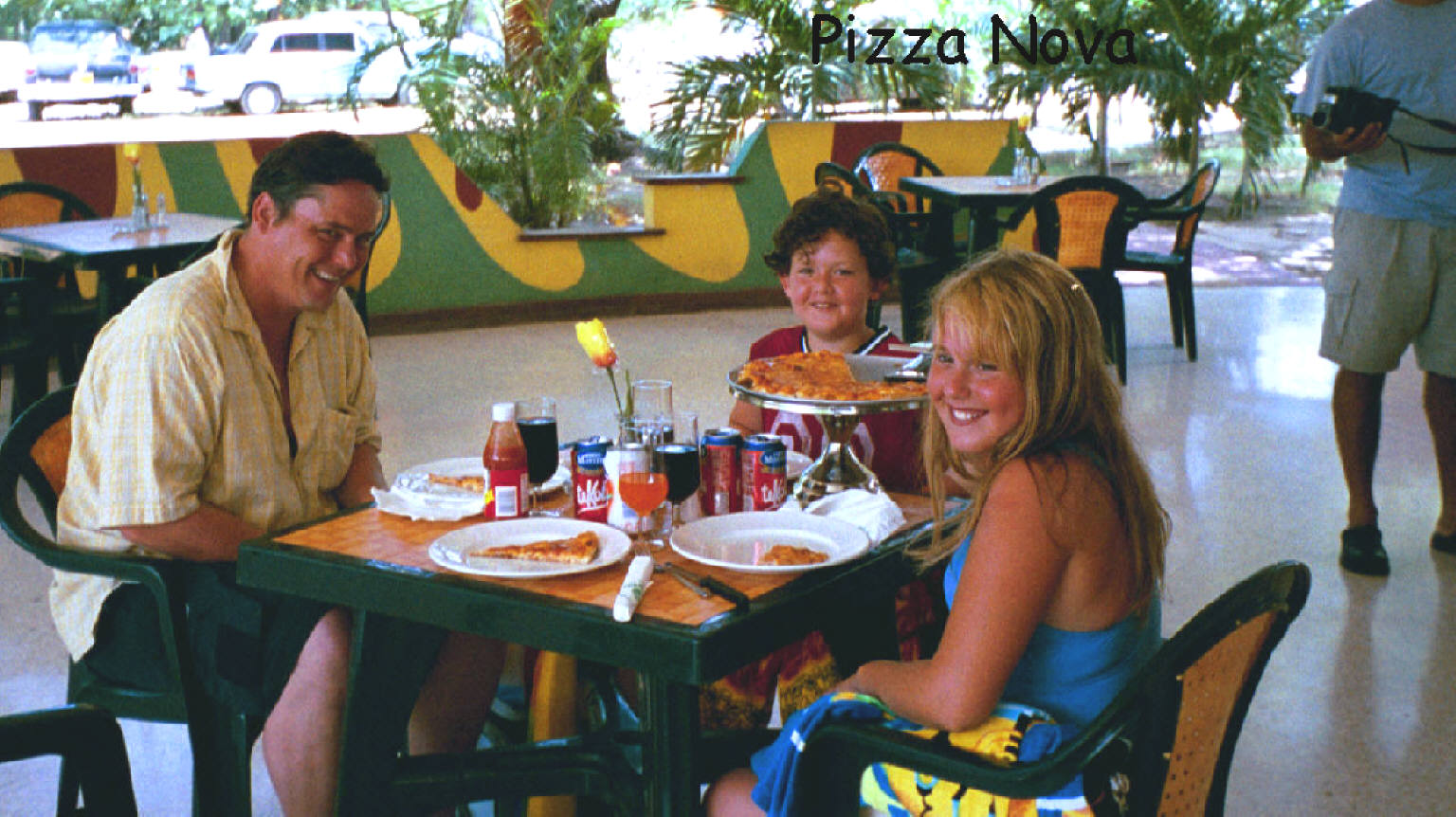 John and Toto - Guardalavaca Beach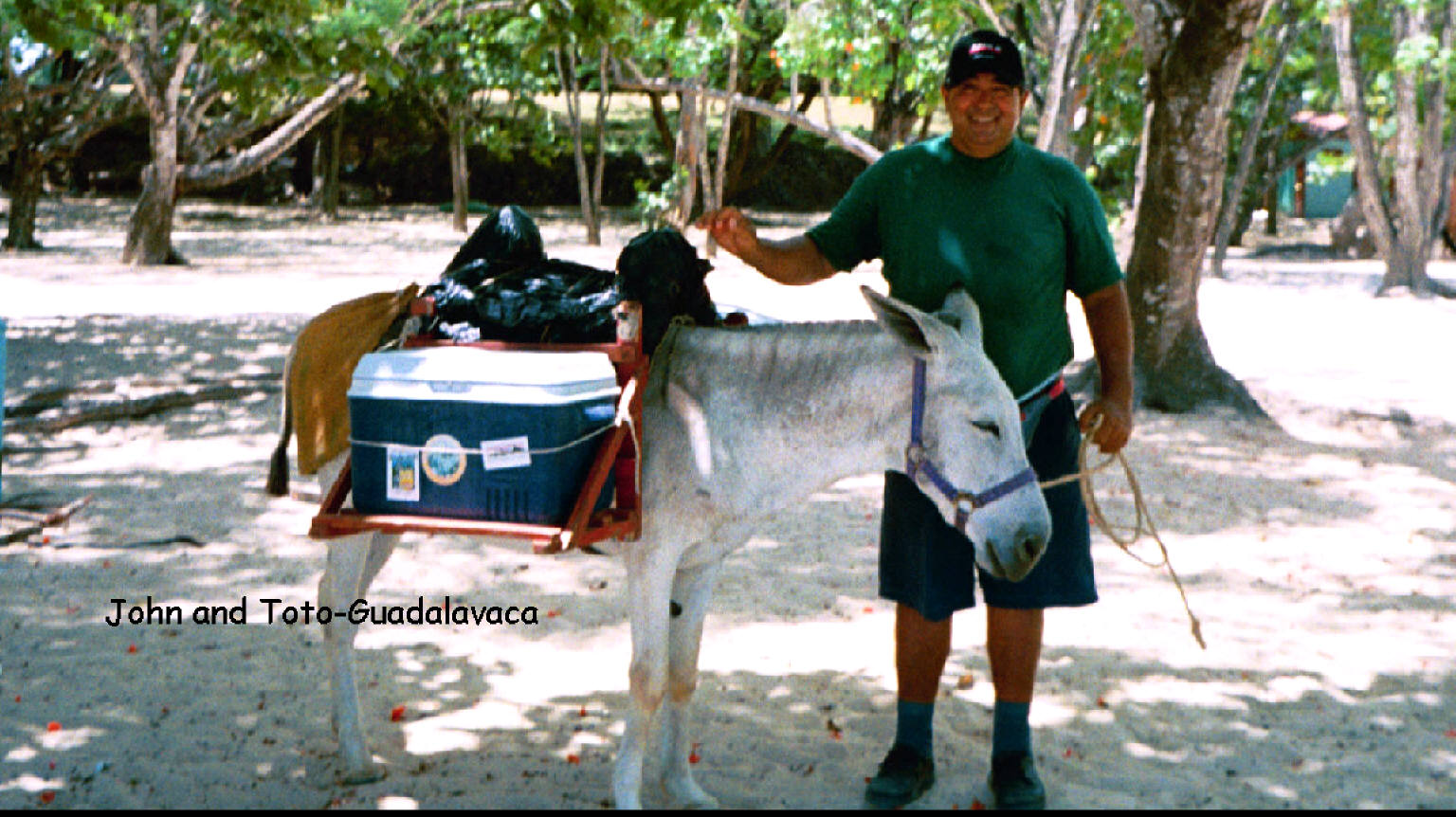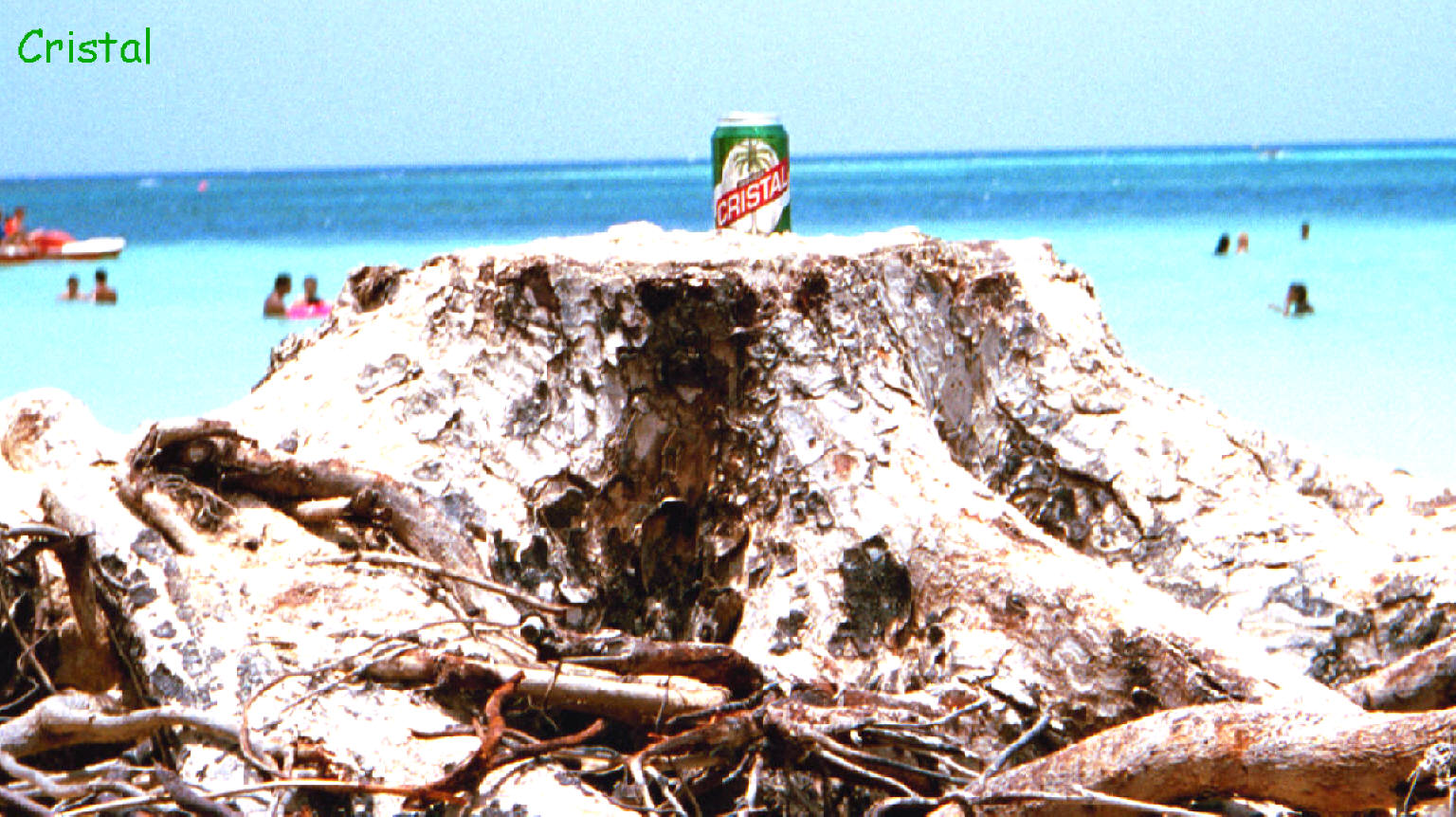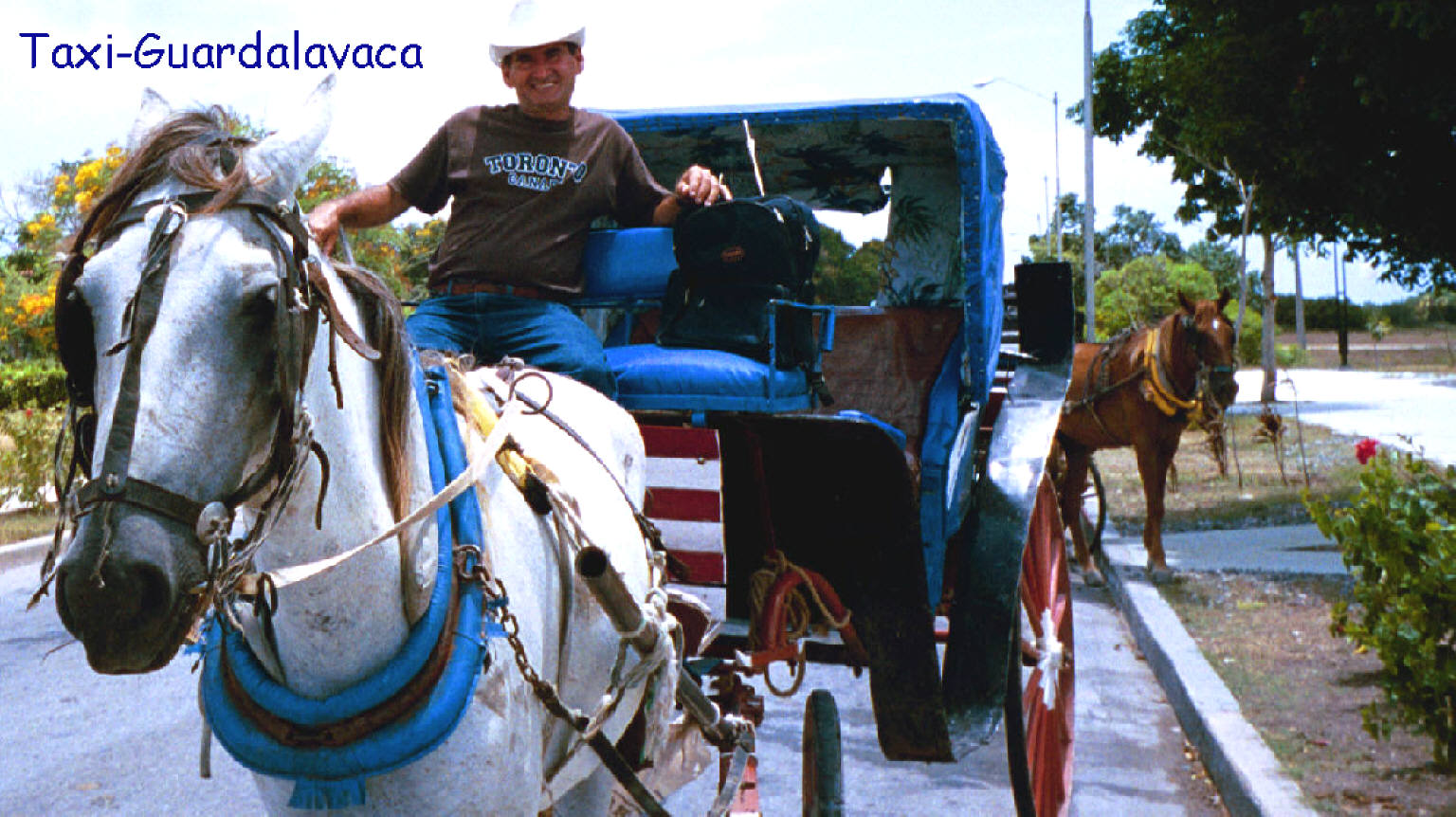 Back to Las Brisas we go.....
Now that we're back at the hotel and I have a cold drink, lets look around the poolbar and see what everyone is up to.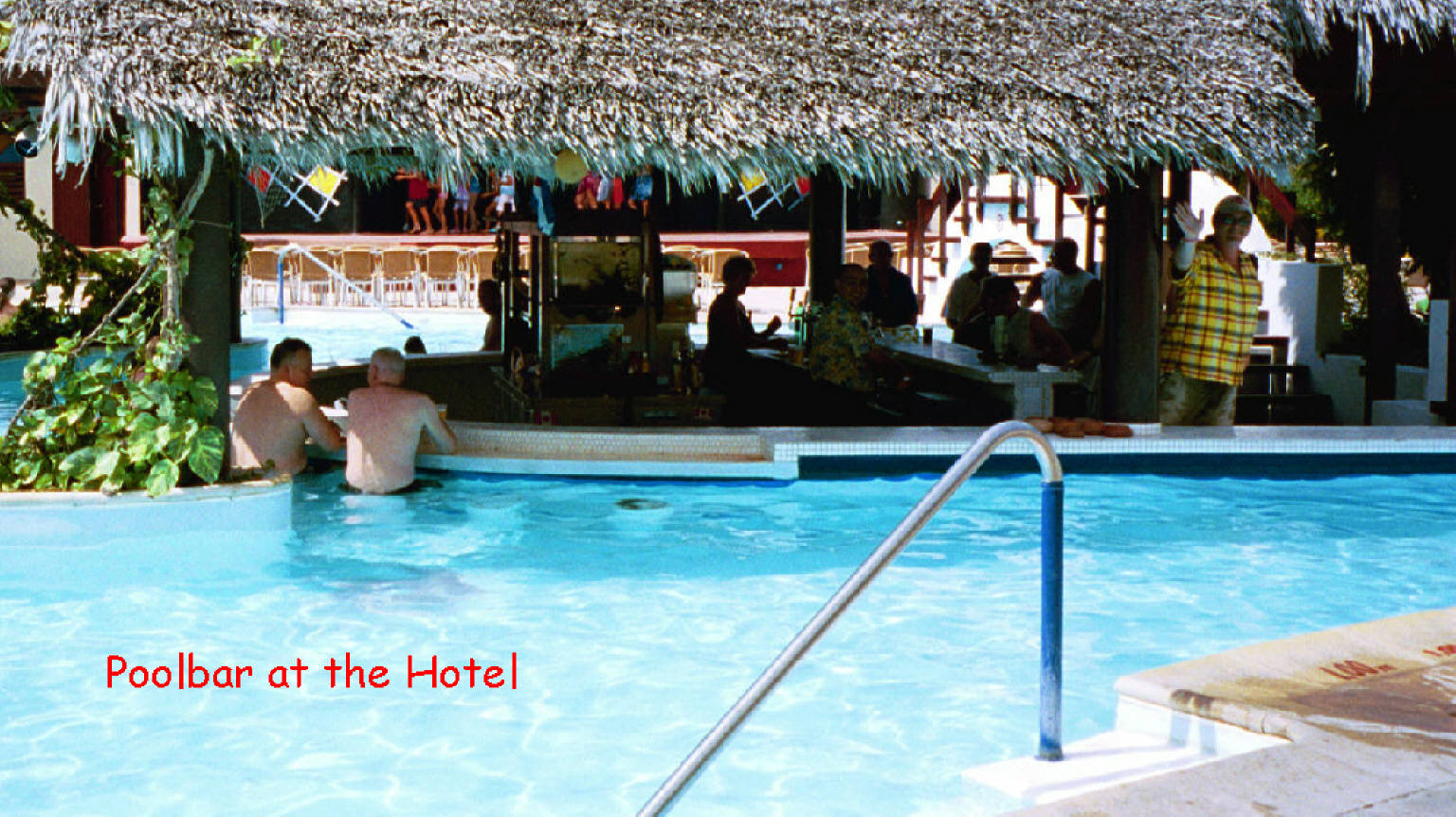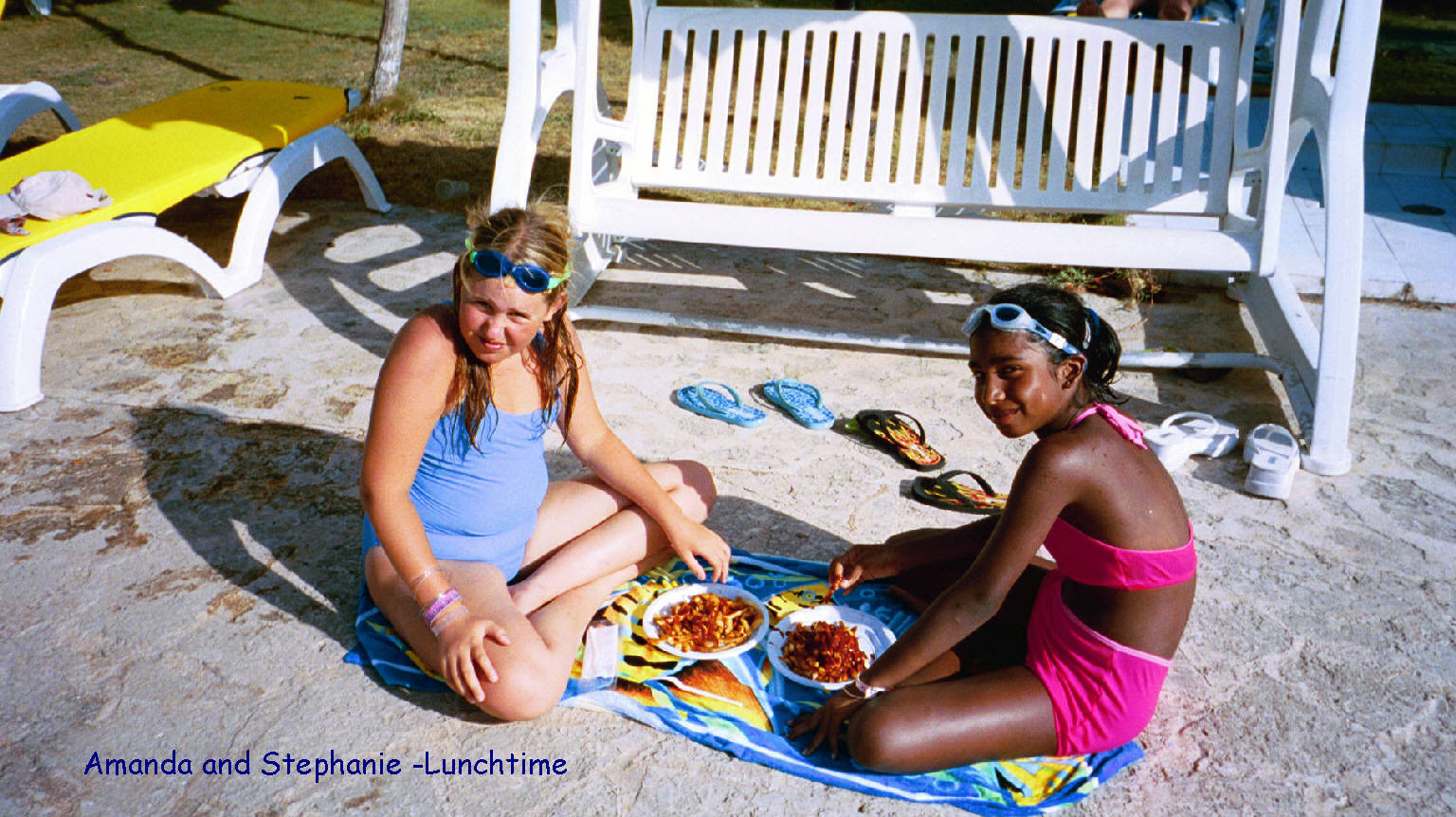 William and the band in the Poolbar.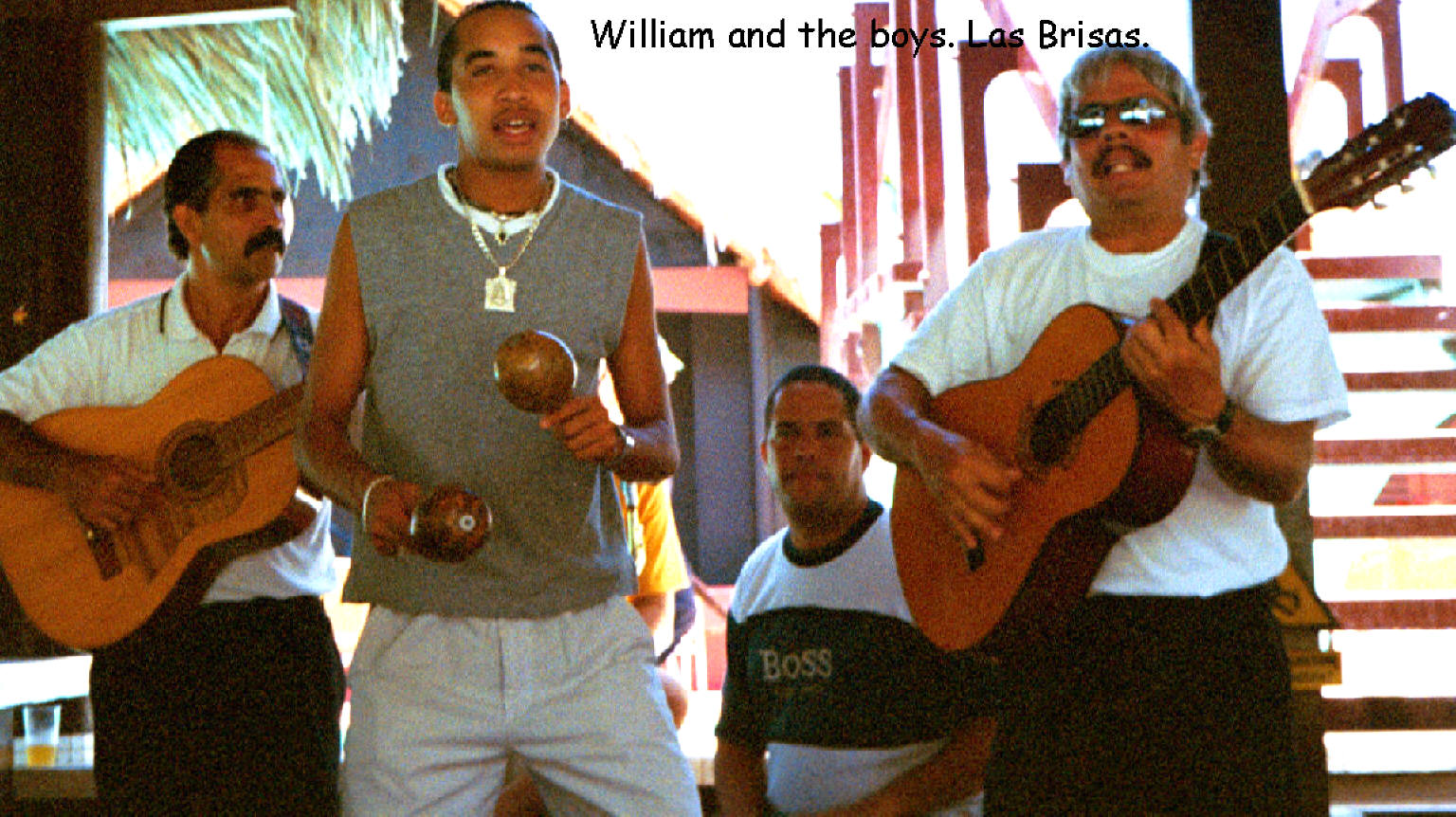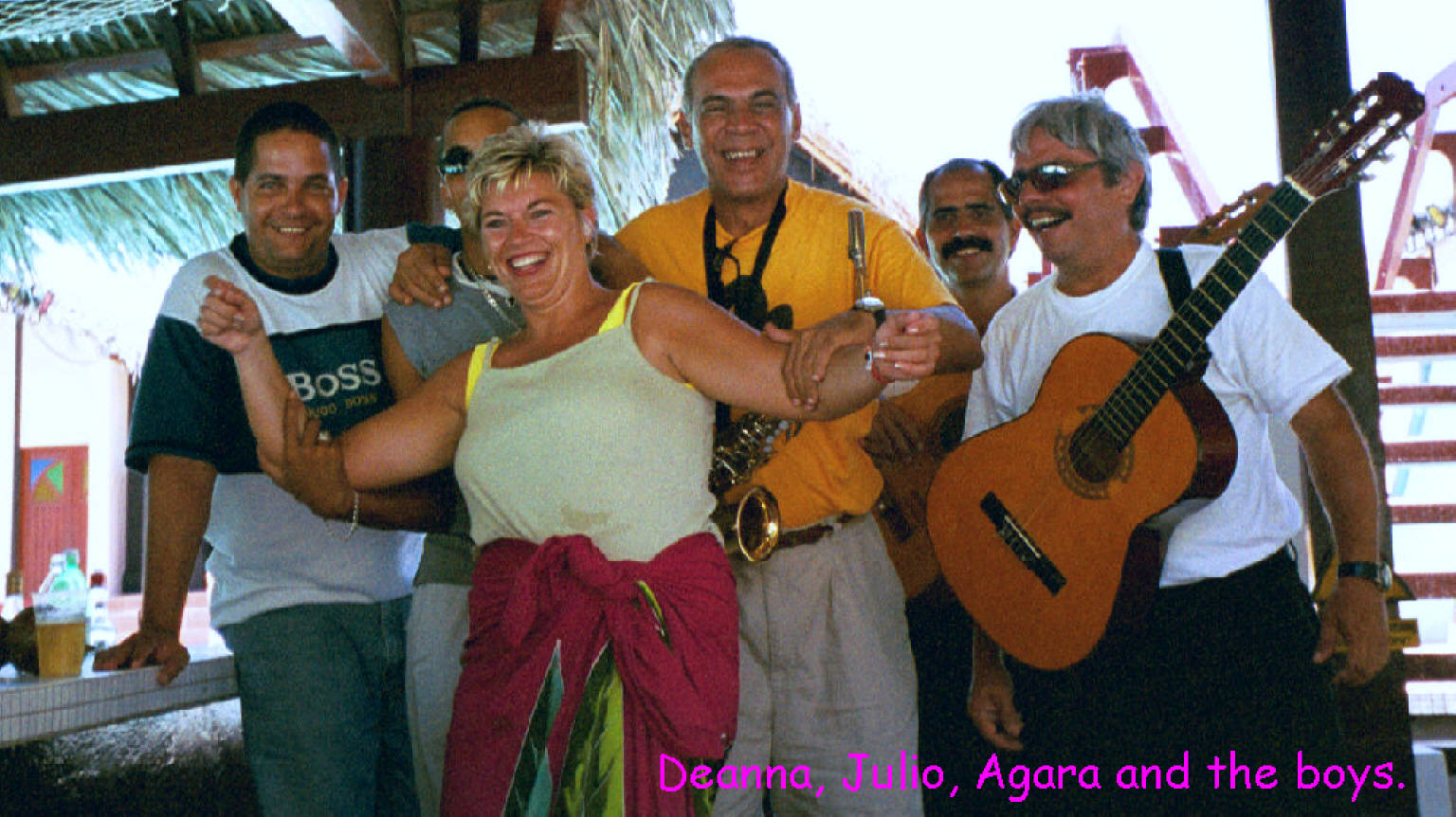 Dana gets in on the Act!!!
Dana can't resist the chance to get up with Julio, Agara, Luis, William and the rest of the band.